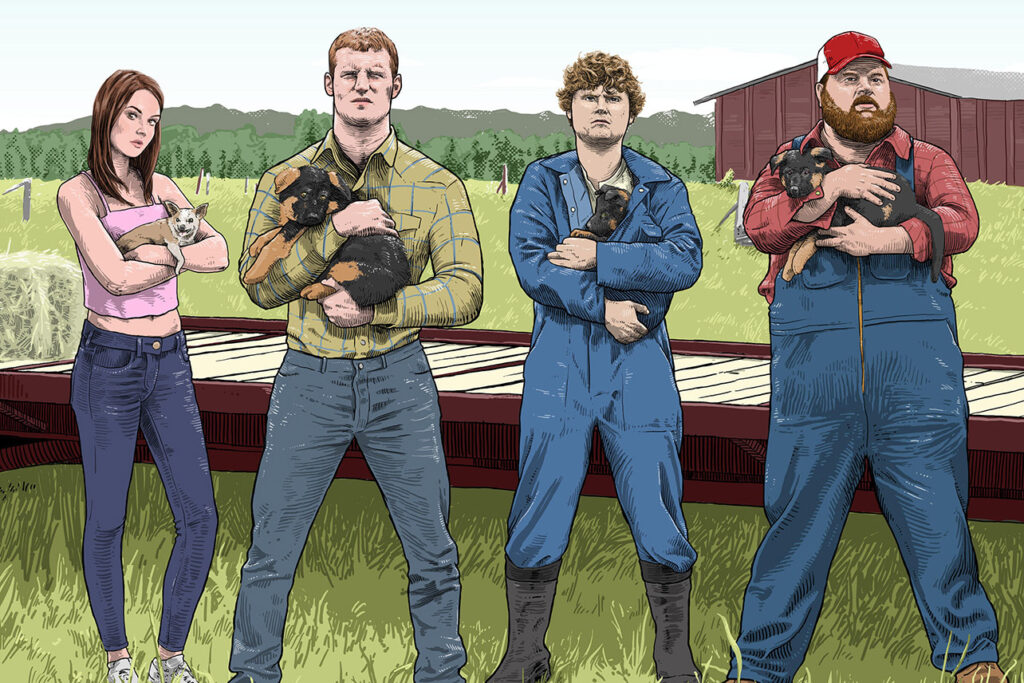 With 11 seasons under its belt and another one right around the corner, is Letterkenny drying up with its tried and true formula?
First gracing us as the hilarious YouTube creation, Letterkenny Problems, we were in awe, shock, and giggling quite a bit when Letterkenny hit Hulu as a fully fleshed out series.
However, now that we've seen 11 seasons of this hilarious and intriguing Canadian series, one question hangs heavily on our minds: Is Letterkenny drying up? Will we see the end of the skits and skids, jokes and smokes, and full-on absurdities with this next season, or will we have more seasons to look forward to in the future?
So many shows come and go from our television screen, and few are remembered for any significant amount of time. Our brains may focus on the sadness surrounding our beloved show permanently leaving the screen, but soon it will latch onto the best new series, and life will carry on. We need shows like Letterkenny—and its authentic and on-point humor—in our lives to lighten the often heavy load life dumps on us regularly.
Like a perfectly timed holiday present, Letterkenny season 12 will begin December 25th, 2023, but what will come of our favorite hicks after that bout of time passes, you might ask? What will become of the skids, hockey players, and the countless quirky characters in town? What about Quebec?
First, the witty characters are original and quite unusual—especially if you're from the States. Each episode gives us the slightest glimpse into Canadian farm life, Quebec with its atrocities and traffic, and why dogs really are the best boys and girls we could ever ask for in this life.
This show doesn't make enemies; it makes fans. One would be hard-pressed to find someone who watched Letterkenny without so much as cracking a smile. Much like the hit series It's Always Sunny in Philadelphia, this show reiterates its hilarious banter and jokes every episode, but that's what makes it great (and easy to watch after a long day). There is something very comfortable about the familiarity of this show. It's a bit the same as sitting in your favorite chair after a long day and finally getting to turn the day off. While edge-of-your-seat episodes filled with more drama than your high school days might delight some, others just want something safe and familiar to come home to at the end of the day.
Letterkenny started quietly, and very little was done to promote the show. But it grew and then grew some more; in fact, it's grown so much that it has achieved a cult-like following. After capturing the attention of audiences everywhere, the creator announced a spinoff series, Shoresy.
Who would have thought a goofy Canadian show about a few friends sitting around drinking and smoking by their produce stand would have taken off so swiftly or at all? With a second season of Shoresy already on the horizon, it's obvious that we can't get enough of the Letterkenny crew and will quickly consume anything they give us for entertainment. Quietly and surely, Shoresy has snuck into our minds and found a cozy little place in our hearts to call home—that might not have been the case if Letterkenny was never in the picture.
It has been tossed around online that perhaps Letterkenny is drying up, and all the jokes have already been made. Some say Letterkenny is losing fans because the material in its latest season show is without direction. But was there ever a solid direction? Every hit show has mediocre seasons to go along with its winners, and Letterkenny isn't any different.